Posts for tag: chipped tooth
By Green Bay Family Dental
November 01, 2021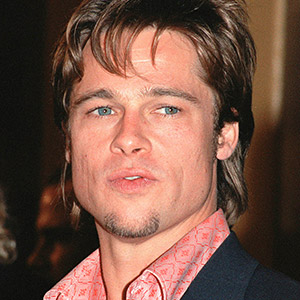 It's not unusual for serious actors to go above and beyond for their roles. They gain weight (or lose it, like Matthew McConaughey for True Detective). They grow hair—or they shave it off. But perhaps nothing tops what Brad Pitt did to assume the character of Tyler Durden in the movie Fight Club—he had his dentist chip his teeth.
While a testament to his dedication to the acting craft, Pitt's move definitely falls into the category of "Kids, don't do this at home." Fortunately, people deliberately chipping their teeth isn't a big problem. On the other hand, accidentally chipping a tooth is.
Chipping a tooth can happen in various ways, like a hard blow to the jaw or biting down on something too hard. Chipping won't necessarily endanger a tooth, but the missing dental structure can put a damper on your smile.
But here's the good news: you don't have to live with a chipped tooth. We have ways to cosmetically repair the damage and upgrade your smile.
One way is to fit a chipped or otherwise flawed tooth with a dental veneer, a thin wafer of dental porcelain bonded to the front of a tooth to mask chips, discolorations, gaps or other defects. They're custom-made by a dental lab to closely match an individual tooth's shape and color.
Gaining a new smile via dental veneers can take a few weeks, as well as two or more dental visits. But if you only have slight to moderate chipping, there's another way that might only take one session in the dentist's chair. Known as composite bonding, it utilizes plastic-based materials known as composite resins that are intermixed with a form of glass.
The initial mixture, color-matched for your tooth, has a putty-like consistency that can be easily applied to the tooth surface. We apply the composite resin to the tooth layer by layer, allowing a bonding agent in the mixture to cure each layer before beginning the next one. After sculpting the composite layers into a life-like appearance, the end result is a "perfect" tooth without visible flaws.
Unlike Brad Pitt, it's pretty unlikely you'll ever find yourself in a situation requiring you to purposely damage your teeth. But chips do happen—and if it happens to you, we have more than one way to make your teeth as good as new.
If you would like more information about repairing dental flaws with veneers or composite bonding, please contact us or schedule a consultation. To learn more, read the Dear Doctor magazine article "Artistic Repair of Front Teeth With Composite Resin."
By Green Bay Family Dental
October 07, 2018
Some people are lucky — they never seem to have a mishap, dental or otherwise. But for the rest of us, accidents just happen sometimes. Take actor Jamie Foxx, for example. A few years ago, he actually had a dentist intentionally chip one of his teeth so he could portray a homeless man more realistically. But recently, he got a chipped tooth in the more conventional way… well, conventional in Hollywood, anyway. It happened while he was shooting the movie Sleepless with co-star Michelle Monaghan.
"Yeah, we were doing a scene and somehow the action cue got thrown off or I wasn't looking," he told an interviewer. "But boom! She comes down the pike. And I could tell because all this right here [my teeth] are fake. So as soon as that hit, I could taste the little chalkiness, but we kept rolling." Ouch! So what's the best way to repair a chipped tooth? The answer it: it all depends…
For natural teeth that have only a small chip or minor crack, cosmetic bonding is a quick and relatively easy solution. In this procedure, a tooth-colored composite resin, made of a plastic matrix with inorganic glass fillers, is applied directly to the tooth's surface and then hardened or "cured" by a special light. Bonding offers a good color match, but isn't recommended if a large portion of the tooth structure is missing. It's also less permanent than other types of restoration, but may last up to 10 years.
When more of the tooth is missing, a crown or dental veneer may be a better answer. Veneers are super strong, wafer-thin coverings that are placed over the entire front surface of the tooth. They are made in a lab from a model of your teeth, and applied in a separate procedure that may involve removal of some natural tooth material. They can cover moderate chips or cracks, and even correct problems with tooth color or spacing.
A crown is the next step up: It's a replacement for the entire visible portion of the tooth, and may be needed when there's extensive damage. Like veneers, crowns (or caps) are made from models of your bite, and require more than one office visit to place; sometimes a root canal may also be needed to save the natural tooth. However, crowns are strong, natural looking, and can last many years.
But what about teeth like Jamie's, which have already been restored? That's a little more complicated than repairing a natural tooth. If the chip is small, it may be possible to smooth it off with standard dental tools. Sometimes, bonding material can be applied, but it may not bond as well with a restoration as it will with a natural tooth; plus, the repaired restoration may not last as long as it should. That's why, in many cases, we will advise that the entire restoration be replaced — it's often the most predictable and long-lasting solution.
Oh, and one more piece of advice: Get a custom-made mouthguard — and use it! This relatively inexpensive device, made in our office from a model of your own teeth, can save you from a serious mishap… whether you're doing Hollywood action scenes, playing sports or just riding a bike. It's the best way to protect your smile from whatever's coming at it!
If you have questions about repairing chipped teeth, please contact us or schedule an appointment for a consultation. You can also learn more by reading the Dear Doctor magazine articles "Artistic Repair of Chipped Teeth With Composite Resin" and "Porcelain Veneers."
By Green Bay Family Dental
June 09, 2018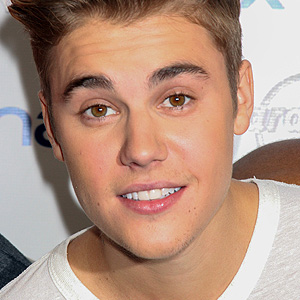 Is a chipped tooth big news? It is if you're Justin Bieber. When the pop singer recently posted a picture from the dental office to his instagram account, it got over 2.6 million "likes." The snapshot shows him reclining in the chair, making peace signs with his hands as he opens wide; meanwhile, his dentist is busy working on his smile. The caption reads: "I chipped my tooth."
Bieber may have a few more social media followers than the average person, but his dental problem is not unique. Sports injuries, mishaps at home, playground accidents and auto collisions are among the more common causes of dental trauma.
Some dental problems need to be treated as soon as possible, while others can wait a few days. Do you know which is which? Here are some basic guidelines:
A tooth that's knocked out needs attention right away. First, try and locate the missing tooth and gently clean it with water — but avoid holding the tooth's roots. Next, grasp the crown of the tooth and place it back in the socket facing the correct way. If that isn't possible, place it between the cheek and gum, in a plastic bag with the patient's saliva or a special tooth preservative, or in a glass of cold milk. Then rush to the dental office or emergency room right away. For the best chance of saving the tooth, it should be treated within five minutes.
If a tooth is loosened or displaced (pushed sideways, deeper into or out of its socket), it's best to seek dental treatment within 6 hours. A complete examination will be needed to find out exactly what's wrong and how best to treat it. Loosened or displaced teeth may be splinted to give them stability while they heal. In some situations, a root canal may be necessary to save the tooth.
Broken or fractured (cracked) teeth should receive treatment within 12 hours. If the injury extends into the tooth's inner pulp tissue, root canal treatment will be needed. Depending on the severity of the injury, the tooth may need a crown (cap) to restore its function and appearance. If pieces of the tooth have been recovered, bring them with you to the office.
Chipped teeth are among the most common dental injuries, and can generally be restored successfully. Minor chips or rough edges can be polished off with a dental instrument. Teeth with slightly larger chips can often be restored via cosmetic bonding with tooth-colored resins. When more of the tooth structure is missing, the best solution may be porcelain veneers or crowns. These procedures can generally be accomplished at a scheduled office visit. However, if the tooth is painful, sensitive to heat or cold or producing other symptoms, don't wait for an appointment — seek help right away.
Justin Bieber earned lots of "likes" by sharing a picture from the dental office. But maybe the take-home from his post is this: If you have a dental injury, be sure to get treatment when it's needed. The ability to restore a damaged smile is one of the best things about modern dentistry.
If you have questions about dental injury, please contact our office or schedule a consultation. You can read more in the Dear Doctor magazine articles "Repairing Chipped Teeth" and "Porcelain Crowns & Veneers."