Posts for tag: fluoride
By Green Bay Family Dental
October 22, 2021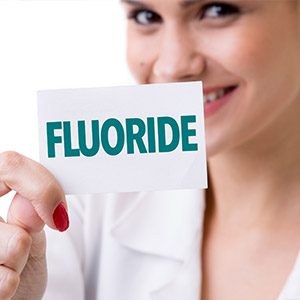 When it comes to helping your child avoid tooth decay, it's all hands on deck. Tooth decay can not only harm their current set of primary teeth, but the loss of even one tooth could lead to bite problems later on.
And, even if you're doing all the right things—daily brushing and flossing, limiting sugar consumption and regular dental visits—your child might still develop cavities. If so, it may be necessary to add a boost of prevention with topical fluoride applied by your dentist.
With its enamel-strengthening properties, fluoride plays an important role in dental disease prevention. For decades, manufacturers have added fluoride to toothpaste. And, many water utilities now add tiny amounts of fluoride to their drinking supply.
According to a number of studies, these fluoride applications are effective weapons against tooth decay. But direct applications of fluoride to tooth surfaces can provide even greater benefit to children with a higher susceptibility for decay.
Topical fluoride is usually applied by means of a gel, foam or varnish. In varnish form, it's brushed on the teeth, while dentists apply the foam solution within a tray fitted around the teeth. The gel application can be administered by either method.
Although these topical applications use a higher concentration of fluoride than you find in toothpaste, it poses no serious danger to a child's health. But because high doses of fluoride can lead to staining, topical applications are only administered periodically during childhood.
The only short-term health concern is if the child accidentally swallows some of the mixture during application. This can cause symptoms like an upset stomach, vomiting or headache. Dentists, however, take a number of precautions to prevent accidental ingestion in order to avoid these unpleasant side effects.
The benefits, though, appear to well outweigh this minor risk. In a review of several scientific studies involving nearly 10,000 children, there was an average 28% reduction in decayed, missing or filled teeth in those children that underwent topical fluoride treatments.
If you want to know more about topical fluoride treatments and whether they can help your child avoid tooth decay, talk to your dentist. This fluoride booster could help further protect them from this destructive dental disease.
If you would like more information on helping your child avoid tooth decay, please contact us or schedule an appointment for a consultation. You can also learn more about this topic by reading the Dear Doctor magazine article "Fluoride Gels Reduce Decay."
By Green Bay Family Dental
November 25, 2020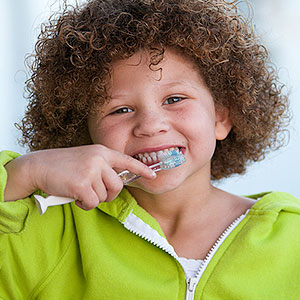 Fluoride is an important part of your child's dental development. But if children take in too much of this important mineral, they could experience enamel fluorosis, a condition in which teeth become discolored with dark streaking or mottling.
That's why it's important to keep fluoride levels within safe bounds, especially for children under the age of 9. To do that, here's a look at the most common sources for fluoride your child may take in and how you can moderate them.
Toothpaste. Fluoridated toothpaste is an effective way for your child to receive the benefits of fluoride. But to make sure they're not getting too much, apply only a smear of toothpaste to the brush for infants. When they get a little older you can increase that to a pea-sized amount on the end of the brush. You should also train your child not to swallow toothpaste.
Drinking water. Most water systems add tiny amounts of fluoride to drinking water. To find out how much your water provider adds visit "My Water's Fluoride" (//nccd.cdc.gov/doh_mwf/Default/Default.aspx) online. If it's more than the government's recommendation of 0.70 parts of fluoride per million parts of water, you may want ask your dentist if you should limit your child's consumption of fluoridated drinking water.
Infant formula. Many parents choose bottle-feeding their baby with infant formula rather than breastfeed. If you use the powdered form and mix it with tap water that's fluoridated, your baby could be ingesting more of the mineral. If breastfeeding isn't an option, try using the premixed formula, which normally contains lower levels of fluoride. If you use powdered formula, mix it with bottled water labeled "de-ionized," "purified," "demineralized" or "distilled."
It might seem like the better strategy for preventing fluorosis is to avoid fluoride altogether. But that can increase the risk of tooth decay, a far more destructive outcome for your child's teeth than the appearance problems caused by fluorosis. The better way is to consult with your dentist on keeping your child's intake within recognized limits to safely receive fluoride's benefits of stronger, healthier teeth.
If you would like more information on fluoride and your baby's dental health, please contact us or schedule an appointment for a consultation. You can also learn more about this topic by reading the Dear Doctor magazine article "Tooth Development and Infant Formula."
By Green Bay Family Dental
January 15, 2019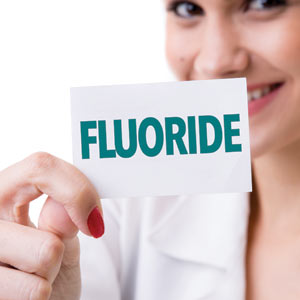 In the battle against tooth decay, fluoride is an important weapon. Since the discovery of its dental health benefits a century ago, fluoride has been credited with saving countless teeth.
But over its history in dental care, this natural-occurring chemical has also had its share of controversy with concerns raised from time to time on potential health dangers. These run the gamut from "conspiracy theory" speculations to credible research like a 2006 National Research Council study that suggested a possible increased risk of bone fracture or cancer from over-consumption of fluoride.
Even so, there is actually little evidence or even record of incidence for such dire consequences. The only definitive health effect from fluoride found after decades of copious research is a condition called fluorosis, a permanent staining effect on the teeth. Fluorosis poses a cosmetic problem but does not harm the health of the teeth.
Moderation in fluoride use seems to be the key to gaining its health benefits while avoiding fluorosis. One influential fluoride researcher, Dr. Steven Levy, estimates 0.05-0.07 milligrams of fluoride per one kilogram of body weight (about a tenth the weight of a grain of salt for every two pounds) is sufficient to gain the optimum dental benefit from fluoride.
The real question then is whether your family's current consumption of fluoride is within this range. That will depend on a number of factors, including whether your local water utility adds fluoride to your drinking water supply and how much. You may also be ingesting fluoride through processed foods, juices and even some bottled waters. And you can encounter fluoride in dental care including toothpastes and clinical treatments.
One way to moderate your family's fluoride intake is to be sure all your family members are using the correct amount of fluoride toothpaste for their age while brushing. Infants need only a slight smear on the end of the brush, while older children can brush adequately with just a pea-sized amount. For other tips and advice, talk to your dentist about your family's fluoride intake and how you might adjust it.
Even with the possibility of fluorosis, fluoride still provides an incredible benefit in preventing tooth decay. By understanding fluoride and keeping your intake within normal ranges you can maximize its benefit for healthier teeth and minimize the fluorosis risk.
If you would like more information on the role of fluoride in dental health, please contact us or schedule an appointment for a consultation. You can also learn more about this topic by reading the Dear Doctor magazine article "Fluoride & Fluoridation in Dentistry."